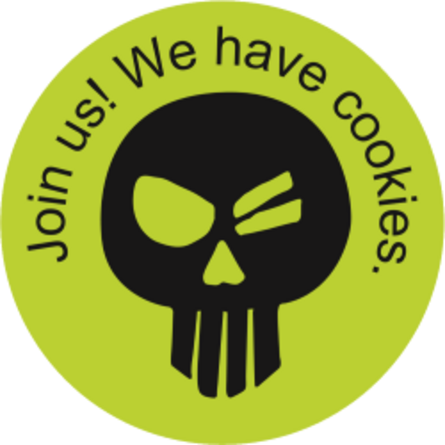 Who we are
Compass Security is a well renowned company specializing in penetration testing, incident response, digital forensics and security trainings, with offices in Switzerland and Germany. As part of our international expansion, Compass Security is further extending its cybersecurity and Hacking-Lab capabilities. After careful evaluation, we decided to establish a subsidiary in Canada's largest and economically most important metropolis in Toronto.
Compass Security research and community contributions regularly gain international recognition. With Hacking-Lab, Compass Security has developed a flagship, comprehensive attack/defense CTF system that has been provided to run the European Cyber Security Challenge. Hacking-Lab is licensed to numerous universities world-wide for education purposes, with an aim to bring up young cyber talents and encouraging them to pursue a career in cyber security. Hands-on security trainings and experience is a key factor for success.
Compass Security means trust and knowledge, both anchors in today's fast changing world.

We are looking for...
Penetration Tester / IT Security Analyst
Your tasks
Your main task is to conduct security assessments on network- as well as on application level.
You model/handle threats for applications, systems, infrastructure and concepts
You plan, coordinate and simulate attacks
You analyze components and configurations in finding out weak points
You develop proposals for an appropriate counteraction and generate analysis and reports
You present your results to different committees
You conduct workshops or live hackings at the customers location or in-house
You advise customers in all matters related to IT Security
Your profile
You hold a Bachelor's degree in Information Security, Information Technology, Information Systems Management, Computer Science, Engineering or you have a proven track record in the field of IT Security and in-depth knowledge as a/an:
IT Security Analyst
Developer / Software Engineer
Network Administrator
Security Engineer
The following certificates are welcome: Certified Ethical Hacker, SANS GIAC Penetration Testing, OSCP, OSCE.
Further you have at least one year of experience in penetration testing. Strong technical knowledge and experience are re-quired in areas of penetration testing, vulnerability assessment, exploitation and vulnerability mitigation.

In addition…
You speak and write in English (French is seen as an asset but optional)
You have the ability to present technical matters to a non-technical audience
You have a sound reputation
You like to travel and work at customer locations (50%)
You have a keen perception of the subject matter of your work
You have a valid Canadian Passport or are a Permanent Resident of Canada
What we offer…
You are a key element in the establishment and growth or our new Canadian subsidiary
You can expect a passionate team of IT Security Specialists and Hackers to support you remotely from our other offices in Switzerland and/or Germany
You will gain insights on a variety of customers, from startups up to big companies as well as into leading edge technologies and products
We offer support through continuing education, individually or in groups (in-house and external)
Longtime staff members have the opportunity to attend international conferences
We regularly organize team events regarding actual topics
We pay competitively
Interested?
We are looking forward receiving the following application documents:
Motivation letter
CV (incl. pic.)
Letters of reference, References
Please send the requested documents as a PDF to hr(at)compass-security.com
Note: We can't consider applications from job agencies.